The Beverly Boston

You're the heartbeat of the city
Located in the North Station neighborhood, The Beverly is built for people that make this city work. 
From sunrise to sunset you 'll find a rare combination of city-living, affordable rent, and amenities that match your level of excellence. Residents have access to neighborhood convenience in the heart of the city with plenty of flexibility and options to experience the best of Boston.
Choose from studios to three-bedroom apartments that help you afford the lifestyle you want.
Features & Amenities
State-of-the-art fitness center | Outdoor grill & terrace with breathtaking city views | 24-hour attended lobby | Pet spa for your furry friends | Stainless steel appliances | In-unit washer and dryer | Floor to ceiling windows | Hardwood floors throughout | Spacious and light-filled floorplans
How to Apply
Register your interest and you'll be contacted by our leasing team to move through our 5 step process. We're here for anything you need along the way, feel free to give us a call 617.663.8000.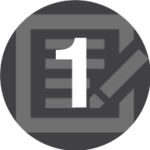 Inquire Below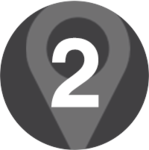 Schedule a Tour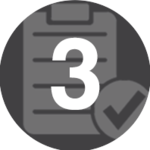 Complete Your Application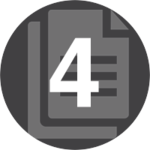 Gather Your Documents
Lease Offer
Welcome to the Neighborhood
Everything is within reach when you live at The Beverly. This amenity-rich area of Boston combines the charm of deep-rooted history with the innovation of today's workforce. Get to know the neighborhood and live just steps away from transportation, entertainment, and arts and culture.
Floorplans
Choose from open, airy and light-filled floorplans in the heart of Boston.
Pricing
LUX LIVING FOR ALL
Studios starting at $1,928 and One Bedrooms at $2,256*
Rents at The Beverly are based on income and household size. Our Leasing Team is available to answer any questions and will help you in finding your perfect new home!
For more information on how to estimate your income or the benefits of this program, please see the How To Apply section above.
Rental Process
What makes the Beverly different?
The maximum rent levels are determined based on area income limits set by the Federal Government. Rents are typically at or below market level and can never exceed these levels – regardless of any market rate increases.
I'm interested in renting a unit at the Beverly. What should I do first?
Please register your interest online here and send an email to Leasing@thebeverlyboston.com. You can also call the Leasing Office at 617.663.8000 to schedule an appointment and request more information and/or an application.
What happens next?
Our Leasing Team will reach out to you to schedule a site tour when current availability matches your information submission.
What if my income doesn't match current availability?
We are accepting applications for our waiting list for other specific units. If you would like to submit an application to get on our waitlist, please let our Leasing Team know at Leasing@thebeverlyboston.com or call us at 617-663-8000.
I am submitting an application, what next?
We will meet with you to determine if you are eligible for the apartment. If you are on the waitlist, we will contact you as soon as you come to the top of the list to schedule this meeting.
How is my income calculated?
The household income is calculated based gross income of the household before any taxes or payroll deductions.
Commissions, bonuses and other regular payments such as alimony or social security are also considered part of the gross income. Income from assets or investments will also be evaluated.
Our team will work with you to identify the documentation required for income and asset verification.
Are there any other factors that are taken into consideration?
We verify three years of rental history and conduct a credit check and criminal background check.
If my application is rejected, what can I do?
You will have 14 days to place an appeal, which can be submitted by mail with supporting documentation. If necessary, an appeal meeting can be scheduled. You will receive an appeal decision in writing within a timely manner following the appeal submission.